Your only insurance platform.
You can get everything covered in one place in record time with no paperwork required.
Get a Quote
Viva partners with Everything.Insure
Viva is delighted to announce a new partnership with Everything.Insure, an all-in-one digital insurance platform. Everything.Insure, has put together a range of insurance products aimed specifically at brokers.

powered by Everything.Insure
More about Everything.Insure
We've got you covered.
Our products extend to every facet of life, from personal home and car, to business assets, professional indemnity, to death and disability cover.
Insurance with benefits to suit your lifestyle.
We've designed a range of innovative plans that can be customised to offer peace of mind and great perks. Find your perfect fit.
Accidental Damage (Buildings)
Accidental Damage (Contents)
Accidental Damage (Office Contents)
Accidental Damage - Extended (Buildings)
Accidental Damage - Extended (Contents)
Cover for Business Run from Home (Assets)
Cover for Business Run from Home (Liabilities)
Cycling Group Personal Accident Cover
Emergency Medical Service
Your only insurance platform.
Our all-in-one insurance platform will empower you to understand and manage all your cover in one place. You're in complete control of your portfolio with 24/7 online access.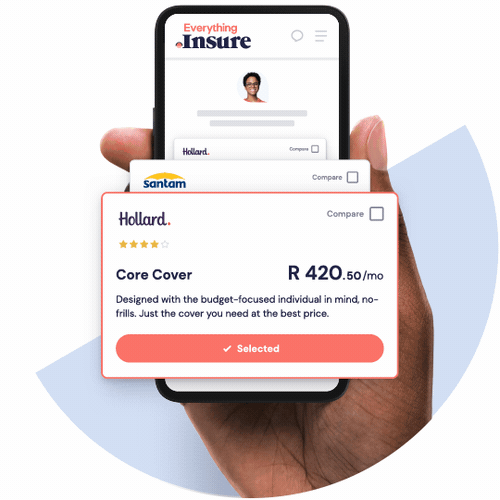 Get quotes and buy instantly
Get multiple comparative quotes from the top insurers, and get access to the best products at the best prices.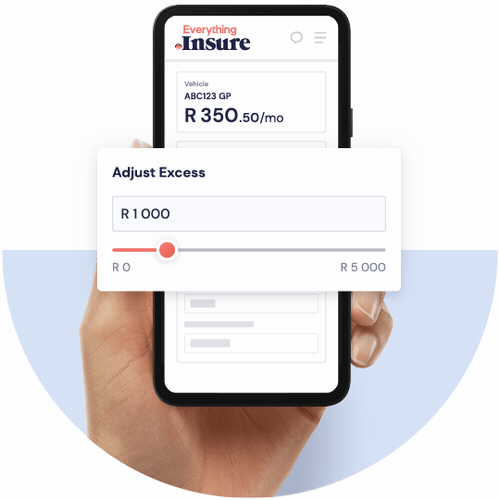 Manage your cover online
Manage and adjust all your policies in one place. Customise your policy to your budget and needs.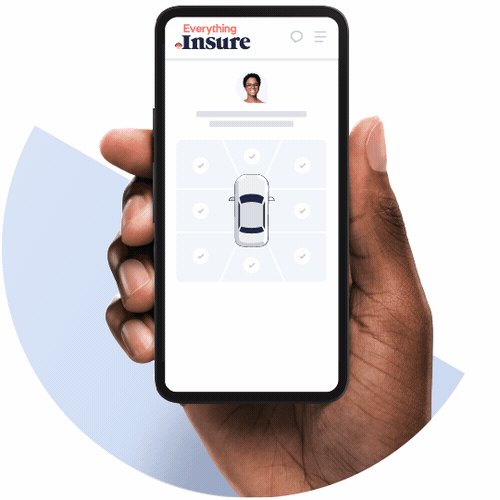 File quick claims
Claiming is quick and easy. You can submit a claim online anytime, anywhere. Stay up-to-date with the status of your claims in real-time.
Why Choose Everything.Insure?
One Point of Contact
You'll be assigned a dedicated portfolio manager, there to help whether it's a question or a claim.
Manage Online
You're in complete control of your portfolio with 24/7 online access. Make changes to your plan, or submit a claim anytime, anywhere.
No Paperwork - Ever
All your info and documents are captured online, and you won't need to complete any additional paperwork at any point.
Best Deal in the Market
Always be confident that you have the best cover, at the best price, with the best insurers.
Personalised Products
Add to and adapt your Everything.Insure products so that you can create the cover you want.
Cover On and Off
Not using your car, or resting that scuba gear for the winter? Switch your insurance on and off with the click of a button.
Why trust Everything.Insure?
40+ Years of Experience
We've taken decades of industry expertise online and used tech to make your experience simpler.
Safe and Secure
All your info is encrypted and you're completely covered in the unlikely event of a security breach.
Only SA's Best Insurers
We only work with top insurers, ensuring your cover is underwritten by reliable, trusted entities.
Trusted by
Meet our happy customers.
I just want to commend Ahmed on his excellent service with the challenges regarding my last claim.   He went out of his way to help me.
Tersa Schmidt
Thank you Anita for your great service as always, much appreciated.
Dhenier Bhayroo
Many thanks I really feel as if you have been fighting for us. It is much appreciated.
Sandy de Witt
I just want to say that I have been so IMPRESSED with your service! You constantly kept me updated and made me feel as though I wasn't just a number!
Kim Bevan
Thank you for all your assistance. It is greatly appreciated. It felt like it mattered to you, like you really cared, what a refreshing surprise!
Carl Abrahams
Many thanks for the quick turnaround. Always great service delivery by you.
Marco Ferreira
Thank you so much for all your help and making it happen so quickly. 
Andre Africa
Thank you for your quick response, you have always been highly efficient, thank you.
Colin Atkins
Thanks for the wonderful service we received from you. Its great to see that there are people out there who are prepared to work over the weekends and public holidays.
Alan & Angelika Sommer
I would just like to send a message to say thank you to you and the Santam team. My claim was submitted on Thursday and I received my claim payout on Friday. Easy and efficient.
Leanne Pickering
Thank you for always going an extra mile when assisting with insurance, I really appreciate that.
Bongani Masondo
Answers to your questions.
Why is it best to have a broker assist me?
A professional and qualified broker will understand your personal circumstance and risk appetite, will analyse your risk profile and the exposures you face, will highlight what is insurable and what not and will make design or recommendations on the best product solutions available to you. These products are often only available to you via a licensed professional intermediary such as Everything.Insure and cannot be bought directly. Everything.Insure will also generally provide these products to you at preferentially negotiated pricing because of their strategic relationships with insurers. Your broker is also available to provide ongoing advice, make policy amendments, submit and finalise claims on your behalf. Everything.Insure allows you to do any of these functions yourself by giving you access to our state of the art technology that enables you to safely and securely self-serve. Your broker is your agent, has your best interests at heart and always acts on your behalf with no alignment to any product provider, service provider or insurer.
Does it cost me more to use a broker?
No. Contrary to statements by direct insurers there is no extra cost to have a broker and no need to cut out the middle-man. In fact your broker (like your accountant, tax advisor and lawyer) provides a vital technical service that is best left to a professional even though you can do it yourself. Many benchmark studies have shown that the cost of insurance via a broker is no more expensive than buying directly and is often cheaper with the added benefit of having a professional to advise you through the complexities choosing the right covers and then navigating a complex claim.
What is covered in personal?
Everything that you own in your personal capacity, and any liabilities that you may incur as an individual. Examples of this would be your car, your home and everything in it, your personal items like cell phones, jewellery and computers.